Spring 2021
People: Elisabeth Mack
As a cannabis nurse, educator, author, and patient, Elisabeth Mack has been involved in many facets of health care. She equips clinicians to be well-trained health coaches who guide others in understanding and utilizing CBD and cannabis medicine's powerful benefits.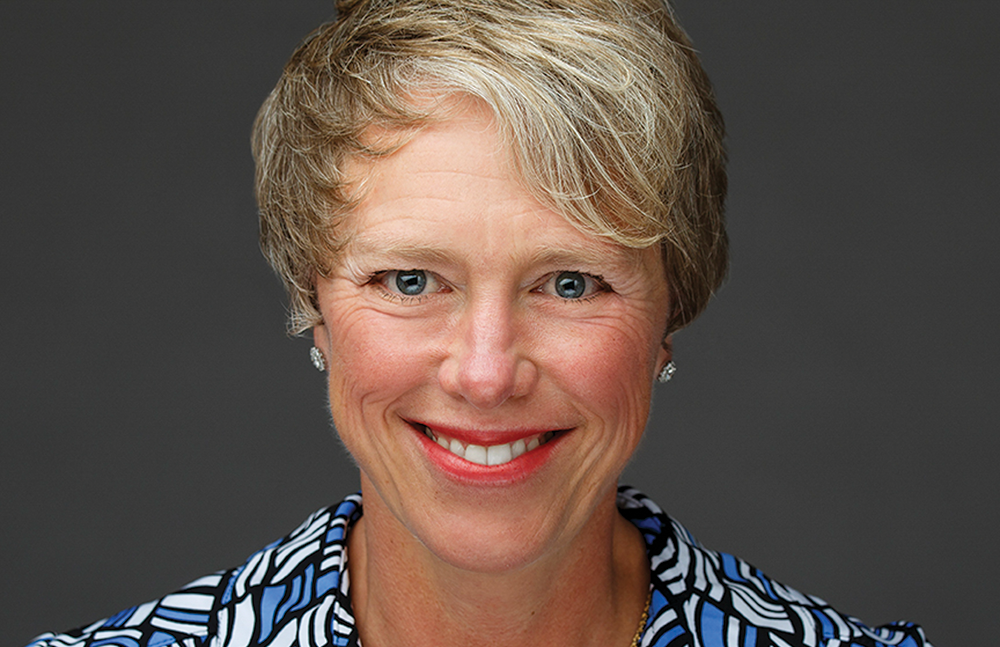 Based in San Diego, Elisabeth Mack, RN, BSN, MBA, is the founder of Holistic Caring, which provides the education and support people need to become cannabis health coaches and run successful CBD consulting practices. Although Mack has an extensive nursing and health care background, her medical cannabis journey began with an unfortunate bicycle accident in 2014, when she tore her rotator cuff and had surgery to repair the damage. Mack became a victim of polypharmacy, with prescriptions for Motrin, Flexeril, Fiorinal, Imitrex, gabapentin, hydrochlorothiazide, Prilosec, albuterol, Advair, Effexor, Klonopin, and Xanax. During the recovery period, she visited her chiropractor's office, where she had a medical massage to soothe the injuries. Mack's therapist used CBD in her massage oil, which was effective at diminishing surgical pain, swelling, and inflammation. Mack experienced cannabinoid medicine's healing and comfort in a holistic, economical, and empowering way.
"I began a higher dose of CBD and micro doses of THC, and started reevaluating my need for prescriptions," she says. As her pain eased and her function improved, she was able to reduce the nonsteroidal anti-inflammatory drugs and muscle relaxants she took, and as a result had more energy and clarity. She then looked at the other pharmaceuticals that had accumulated. Mack had been diagnosed with asthma in childhood and still used expensive inhalers. There were medications for the headaches she sometimes suffered, some prescriptions that continued since her first shoulder surgery in 1994, as well as medications for the hypertension, depression, and insomnia that plague many people in middle age. But with the aid of cannabis medicine, she'd weaned herself off most of the pharmaceuticals by 2016.
"Over time, the blood pressure dropped, the migraines lessened, sleep improved, the mood lightened, anxiety diminished, my stomach calmed, and my lungs felt more open. Once I felt better, it was contagious. I had to help others review their pharmaceuticals and learn how cannabis might be a better choice," she says. To learn more about cannabinoid's healing and possibilities, she asked her chiropractor/medical massage therapist for more information about CBD. She read every book she could get her hands on, signed up for e-mails from Project CBD, and joined the Academy of Integrative Health and Medicine.
The Next Level
In May 2016, Mack began Holistic Caring as a concierge practice and started seeing patients one on one in person and by phone in her local area. "When the legalization dialogue happened, dispensaries popped up everywhere, and the Prop 215 process created 'recommendation doctors' who gave access but provided no guidance," Mack says. "People were told cannabis is medicine, but were not shown how to use it clinically." Proposition 215, or the Compassionate Use Act of 1996, is a California law permitting the use of medical cannabis despite lack of the normal FDA testing for safety and efficacy.
Mack partnered with local palliative care physicians to see patients and provide direct care and case management using the nursing process: assess, plan, implement, evaluate. "Patients would get care and counseling by Holistic Caring nurses and get cannabis products from any of the dispensaries in San Diego," she says. "Holistic Caring nurses taught the basics of the endocannabinoid system, cannabinoids, routes of use, timing and interactions, adjusting and optimizing, and guidance and support to make improvements in diet, movement, connection, and pursuing joy."
Though treating patients with cannabinoid therapy was satisfying, Mack realized training others was key to helping cannabinoid medicine grow exponentially. She decided to develop a health coaching training program and contributed to professional health care organizations that wanted to offer cannabis medicine education.
Mack describes herself as a developer—building a system to connect the dots in cannabis medicine. Her program teaches clinicians to have effective conversations about cannabis with patients, emphasizing holistic and functional medicine. The program includes a comprehensive online curriculum, online resources, and a business building tool kit with all the basics needed to begin a cannabis coaching business.
Her company educates and licenses health care clinicians to become Holistic Caring Certified Cannabis Health Coaches. Licensing works similar to franchising, and individuals have the freedom to run their coaching business as they wish, whether integrating with other health care clinicians (such as doctors' offices) or remaining independent. Once licensed, coaches can use the Holistic Caring CBD Health Coach title and marketing materials. To share her knowledge with potential coaches and others, Mack also wrote a comprehensive guidebook, Cannabis for Health: Become a Coach.
As a certified medical cannabis education provider for the California Board of Registered Nursing, she's approved to create course materials, train other nurses, and issue CEUs for completion of the courses. Nurses can earn up to 12 CEUs from the licensing program. She's active on committees serving the American Cannabis Nurses Association, and is working on the credentialing process to have cannabis coaching certified as a subspecialty with the American Nurses Association.
In addition to these endeavors, Mack continues to serve patients. She and her team of RNs provide one-on-one appointments. Anyone can visit the Holistic Caring website and set up a telemedicine consultation with a nurse to receive the guidance needed to utilize the medical cannabis program according to the guidelines in place for the state wherein the patient resides.
Implementing Cannabis Medicine Into Mainstream Practice
"We still have a huge divide between traditional medicine and cannabis medicine. Doctors, nurse practitioners, osteopathic physicians, and physician assistants all write prescriptions for FDA-approved pharmaceuticals and worry about losing their prescribing authority, being sanctioned, or tarnishing their professional reputation by talking about cannabis," Mack says. "But that leaves a vacuum of talent and only dispensary staff (budtenders) to provide patient care. Education helps health care clinicians to play a valuable role in cannabis medicine, positively influencing both patients and their coworkers.
"My goal is to equip, train, and support health care professionals of all stripes, including chiropractic, acupuncture, naturopathic doctors, nurses, home care agencies, psychologists, physical therapists, and others to have these conversations with their patients so the best outcomes can be achieved using cannabis medicines," Mack continues. Normalizing cannabis and CBD as a modality, she adds, is the way to move forward and will also help practitioners and patients gain insurance reimbursement.
Moderation and Effective Care Is Paramount
Health care professionals are concerned about irresponsible cannabis use. Mack promotes appropriate use and works to dispel misconceptions. For example, she doesn't support the use of high percentages of THC in large doses. She prefers to devise cannabis treatment plans that focus on CBD, CBG (cannabigerol), THCA (tetrahydrocannabinolic acid), CBDA (cannabidiolic acid), CBN (cannabinol), THCV (tetrahydrocannabivarin), and terpenes. "Pairing medical cannabis use with lifestyle medicine creates health," Mack says. "Using cannabinoids as facilitators, patients can benefit from guidance on anti-inflammatory diets, exercises of stretching and strengthening, [and] building relationship connections, along with prayer, meditation, and maintaining a healthy environment. All these dynamically work together."
A Cannabis Network
Mack believes that we can achieve healing by fine-tuning the reactions between the cells throughout the body and rebuild health by supplementing the endocannabinoids in their work between the cells. She aspires to "build an HMO," creating a cannabis network that connects resources, systems, and care. "I have an ambitious plan to connect the four Ps: 'process for providers, to get products to patients,'" she says. "You have to do all of them. Processes were built for providers to learn this craft to add to their practice. Products need to be vetted to be medicinal, pure, potent, and standardized as much as possible. And patients need supportive care plans and programs to transition to [the use of] cannabinoids."
Mack's driving purpose is to change the paradigm of health care in America. She points to the trillion dollars annually spent on drugs and care that leaves 1 in 2 Americans with chronic conditions. There will always be a need for acute care, she says, to manage trauma and infections. "But managing the ongoing diseases of aging and poor lifestyle choices can be changed and modulated by supplementing the endocannabinoid system, and that excites me to no end!" she says. "I was given the gift of health, and I cannot tell you what that means. I took so many prescription pills each day, and now I haven't had a single one in days." Mack is appreciative of being able to live her life in good health, and she's determined to continue working toward the implementation of cannabis into mainstream medicine. n
— Michele Deppe is a freelance writer based in upstate South Carolina.