Fall 2021
Culture: Giving Back
A trio of companies offers innovative programs that give back to the community.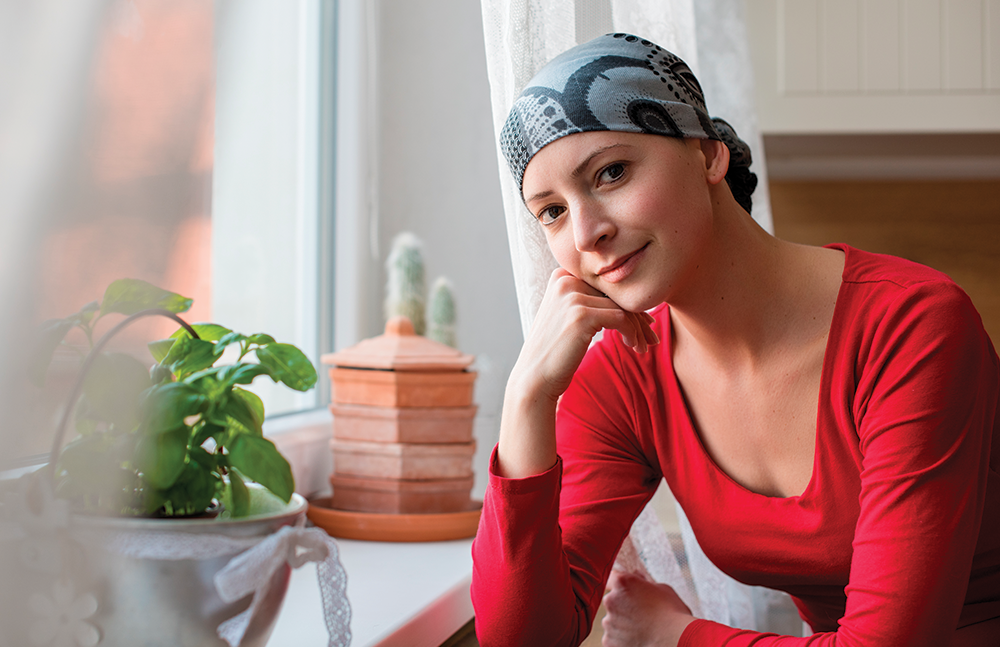 The projections for legal cannabis sales are staggering. According to a report from Arcview Market Research and BDS Analytics, the global cannabis market is expected to reach $47 billion by the year 2025. As capitalization opportunities proliferate, a growing number of charitable organizations and efforts have emerged. After all, while some states are moving toward legalization of medical cannabis use, there are still many people who need but can't afford it.
That's why a number of cannabis nonprofits and compassion programs are helping give back to vulnerable populations and serve those who may benefit from cannabis use but lack the financial means. However, various rules and regulations—which may differ from state to state—can make donations related to cannabis use challenging.
CRx speaks with three groups that are doing considerable good in this space to learn about their missions and the obstacles they've had to overcome.
Jetty Shelter Project
The Shelter Project began in 2014 when the founders of California-based Jetty Extracts had a friend who was receiving chemotherapy for brain cancer. This friend had very little appetite, was nauseated, and was losing weight. When the Jetty founders began to bring him cannabis, they noticed a marked change. Thus, the idea was born to create a cannabis compassion program that would supply free cannabis to cancer patients.
Unfortunately, that mission has come with its fair share of roadblocks.
According to Mike McDonald, president and CEO of Ammonite, makers of the Dablicator oil applicator, who has partnered with Jetty and The Shelter Project, there was no real "roadmap" on how to run a cannabis compassion program back when The Shelter Project got its start. In fact, the legalization of cannabis for recreational use (Prop. 64) inadvertently made the operation of cannabis compassion programs virtually impossible. The process of qualifying patients and supplying them with cannabis has become a lot more complicated.
"Before Prop. 64, when cannabis was only legal in California for medical use, there were actually fewer rules and regulations related to how we could help these patients," McDonald says. "With the new Prop 64 regulations, we were no longer able to simply and easily give away cannabis to patients, even if they qualified."
In 2019, a multiyear effort to better define how cannabis compassion programs could operate passed with Senate Bill 34. Now, all donated cannabis must be shipped by Jetty to a licensed dispensary for patient pickup. Continued partnership with dispensaries will be the path forward for The Shelter Project, McDonald says.
"We will now direct approved patients to a Shelter Project–approved partner dispensary where they can go and pick up their cannabis," McDonald says. "This allows us to work within the framework of the rules and regulations. While it's a slower process than it was previously, we're excited to be back up and running. We're currently serving between 50 and 100 patients each month."
But McDonald says the need is there, and he expects the program to continue to expand. While The Shelter Project isn't yet a registered nonprofit (with 501c3 status), that's the plan. That designation is likely to help grow the program even more—setting it up to be able to also take monetary donations in the future.
"We'd also really like to scale this out of California, as there is clearly a larger, national need," he says. "We want to be able to get cannabis to patients who really need it but can't afford it. For a lot of people, this is medication that can make a big difference in their lives. But for some, finances can keep it out of their grasp. That's where we want to help."
McDonald says that he could also envision The Shelter Project extending beyond cancer patients to help those battling other health issues, as well. The future holds many possibilities. "Right now, we're really just looking to expand the program as much as we can by connecting with the right partners and channels," he says. "We just want to help as many people as we can."
Cheers to Goodness Foundation
Cheers to Goodness Foundation is a nonprofit charity program whose mission is to provide financial assistance to patients in need of expensive specialty medical cannabis therapy but can't afford it. It was founded in 2012 by Florida financial advisor and innovator Garyn Angel, who also founded MagicalButter, a countertop appliance designed to infuse the essence of herbs into foods.
According to Iram Cesani, global marketing director for the organization, Cheers to Goodness has helped those in need in various ways over the years. For example, in 2018, the organization went to Puerto Rico to aid with Hurricane Maria's devastating impact.
Cheers to Goodness also donated 420 MagicalButter machines to those on the island, providing them with supplies they need and giving them a potential new revenue source through the use of the machines.
Cheers to Goodness is a quiet nonprofit in that it doesn't do a lot of promotion for the work it does. In general, Cheers to Goodness Foundation provides financial assistance to families who require medical cannabis but are struggling to afford it. "At the core of our foundation, we aim to help people financially who need medical cannabis," Cesani says. "Our focus is to alleviate some of that burden."
"The core mission is to help those in need, but what that looks like can change from year to year, depending upon what's going on in the world," Cesani says. "After the hurricane, it made sense for us to find a way to help. But more often than not, we're finding families in need and providing financial assistance to take pressure off of them."
Dispensary33: Cannabis Compassion Program
For Dispensary33 in Chicago, rules and regulations related to gifting cannabis to patients were simplified by the fact that it was already a certified dispensary. Modeled after Berkeley Patients Group Dispensary, which has a long-running compassion program, Dispensary33 has been donating roughly 1% of its medical cannabis sales to patients in need through its Cannabis Compassion Program.
"Anyone who is a medical patient with us can apply through our website for financial need," explains Abigail Watkins, marketing manager for Dispensary33. "As long as you qualify for the program, you'll end up on our waiting list."
The program allows patients to either receive a monthly stipend or a product credit, depending on whichever works best for them.
"We understand that living with chronic pain or a chronic illness can be a huge financial burden on patients," Watkins says. "This is one way that we can give patients some relief. We felt that when medical cannabis was first legalized, and people began to gain access to it, that it was a huge privilege to be able to afford it. We wanted to do what we could to make it more accessible."
For most chronic illness or pain patients, he explains, cannabis is part of their daily routine—and the cost can quickly become a significant burden. But with the compassion program, they're able to help patients who are struggling to afford that cost.
To date, Watkins says, the dispensary has donated more than $200,000 worth of product to patients through the program.
— Lindsey Getz is an award-winning freelance writer in Royersford, Pennsylvania.