Winter 2020
Advocacy: Getting a Piece of the Cannabis Action — Obstacles Stand in the Way of Minority Groups
Cards are stacked against black and brown people in Colorado as they strive to break into the competitive cannabis market.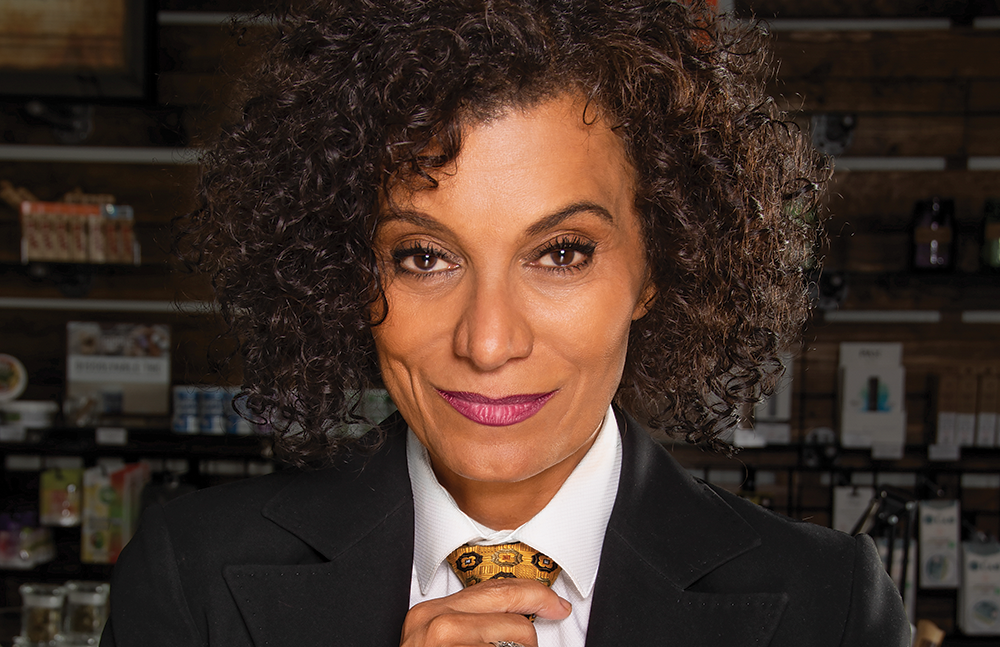 Wanda James is a key player in the cannabis industry. Not only are she and her husband, Scott Durrah, successful owners of Simply Pure, a cannabis dispensary in Denver, they also are the first minority owners in the state and among the first in the country.
For James, however, her success is overshadowed by the tremendous injustice she sees in the industry. Colorado is a case in point. As the first state to legalize marijuana, it now has a mature, thriving cannabis business. But black and brown people are largely shut out of it.
The numbers reveal a significant imbalance. Of Colorado's 1,685 owners, fewer than 15 are minority owned. James believes the number may be even smaller, but because of the poor records kept by the state, she can't be sure.
"This is no accident," James says vehemently. "A whole generation of black and brown people were targeted by the state, arrested and incarcerated for owning small quantities of marijuana, and then not allowed to get a license for 10 years after their release from prison. Many potential entrepreneurs were denied access when the industry was first getting started. The whole situation is incredibly egregious."
James has firsthand experience with how the system works. Her brother was one of those young men arrested and incarcerated in the 1990s. "During the 10 years he served, he spent more than four years picking cotton, just as slaves did long ago," James says. "He had to do this to buy his freedom. Now he's paid his dues and is a manager in our dispensary, but imagine where he might be if he hadn't been affected by the war on drugs."
To further complicate matters, the industry has changed dramatically over the last five years. The cost of licenses has gone up, and rules and regulations have become even more onerous. On top of those barriers, the prices for rental leases for buildings to house dispensaries have gone through the roof. But even for those who can overcome these challenges, there's now a moratorium on setting up new dispensaries, and buying an established business costs at least $1 million.
These developments make it even more difficult for people like James' brother to break into the industry. In James' view, however, not only should they be granted entry, they also should be compensated for the potential revenue they lost. "For the first time, capital from outside the state is allowed to come in and be used to build the industry," James notes. "With more money and licenses available, Colorado could set aside some of those licenses for minority groups. It's the only way to level the playing field and prevent all the licenses from going to big investors. But the likelihood of that happening is small."
Location, Location, Location
The next wave of growth in Denver's cannabis industry is in clubs where cannabis can be consumed safely. Unfortunately, James sees the city making the same mistakes in this phase of the business as it did when dispensaries were first being licensed.
"As it stands now, the zoning in Denver puts all cannabis clubs and tasting rooms along the I-70 corridor, where the low-income and poor neighborhoods are located," James says. "On the other hand, placing these new businesses strategically throughout the city would serve a double purpose. It would both diversify and normalize the industry. Having a cannabis club near a restaurant is a perfect example of how this could be done."
With a new governor, Jared Polis, James is cautiously optimistic that policies may begin to change. A former five-term Boulder congressman, Polis supported legislation in 2011 to boost the medical cannabis industry, and in 2014, soon after recreational cannabis was legalized in Colorado, he introduced a bill calling for legalization at the federal level. James also has a personal relationship with Polis; she served as his campaign manager during his 2008 campaign for the state Congress.
Polis is expected to reverse three vetoes by former Gov. Hickenlooper that some believe were not in the best interests of the industry. The first was to establish dispensary "tasting rooms"; the second, to ease requirements on outside investments in cannabis businesses; and the third, to allow people with autism to have access to cannabis.
Polis is also expected to conduct a review of the codes for medical and recreational cannabis, potentially combining them into one set of regulations that would be easier to understand and follow. These steps would give the industry a much-needed boost, bringing cannabis more into the mainstream.
Build a Winning Team
Although James acknowledges that building a cannabis business has been among the hardest things she and her husband have ever done, she's committed to staying in the industry and encouraging others from minority groups to join them. But she warns that it won't be easy.
"Don't try to go it alone," she says. "Go out and build a team consisting of someone familiar with medical marijuana, someone who's familiar with retail, and, importantly, bring in a CFO [chief financial officer] who knows how to access capital. Having someone in law enforcement who can keep your products safe is also a good idea. Through these contacts, someone might know someone who owns properties who would be willing to work with you. To get a business off the ground, it takes between six and 10 people."
This process, too, will not happen quickly. It can take well over a year before all the details, including the license, fall into place—and it won't happen without hands-on engagement. "I can't tell you how many times I picked up the phone to call friends who are lawyers to ask questions about regulations or zoning," she adds. "We couldn't have done it without their support."
With James and Durrah surpassing the 10-year mark in the industry, they see themselves as both entrepreneurs and activists. While championing reforms, Durrah is currently developing Simply Pure's own line of edibles.
"I love the marijuana plant and feel good about the brand we've developed," James says. "But I can't sit back and allow my white brothers and sisters to own 90% of the licenses. It's not equitable; it's not correct. As a former member of the Navy, I can't stop fighting until the mission is accomplished."  
— Marilyn Fenichel is a health and science writer based in Silver Spring, Maryland.