Winter 2020
Opinion:
CRx

Advisors Weigh In on the FDA's Safety Concerns About CBD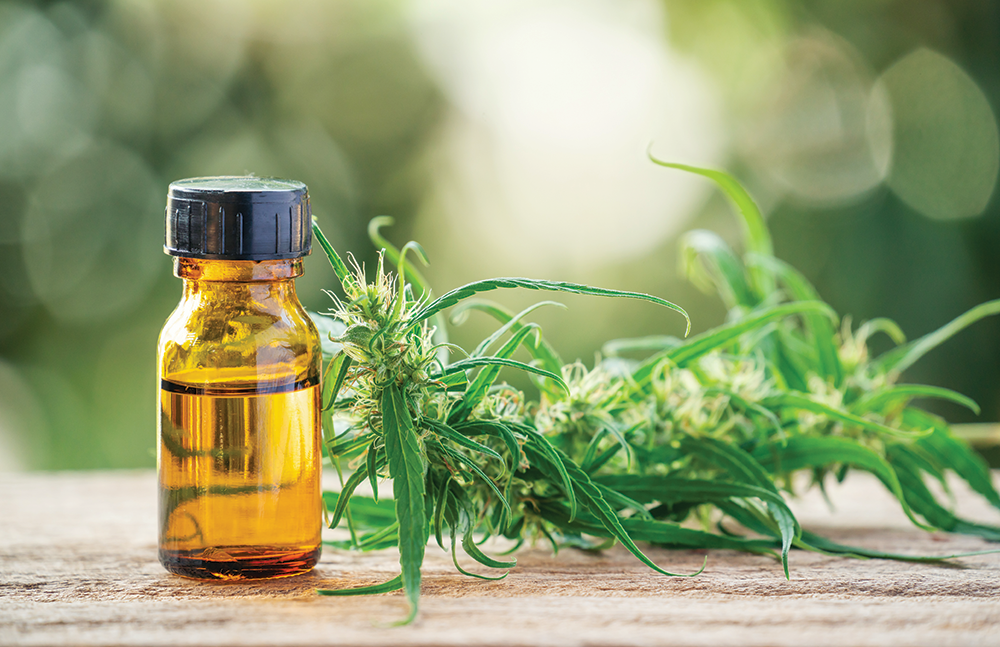 On November 25, 2019, the FDA issued a press release noting safety concerns about products containing CBD. According to the agency, "Based on the lack of scientific information supporting the safety of CBD in food, the FDA is also indicating today that it cannot conclude that CBD is generally recognized as safe (GRAS) among qualified experts for its use in human or animal food." In addition, the release noted that the FDA had warned 15 companies for illegally selling such products.
Following are responses to the statement by some of our editorial advisory board members.
Janice Newell Bissex
As a holistic cannabis practitioner, I understand the concerns expressed by the FDA about unregulated CBD. There are products on the market that make unsubstantiated health claims and may contain pesticides, contaminants, and heavy metals. There are also high-quality organically grown CBD products that have provided relief to people suffering from pain, anxiety, insomnia, and other debilitating conditions.
Many of the potential risks reported by the FDA have been found with very high doses of CBD isolates. Broad and full spectrum products contain synergistic components that decrease the likelihood of adverse effects. The World Health Organization report on the therapeutic vs adverse effects of CBD states that CBD is "generally well tolerated, with a good safety profile."
Joseph Friedman
Companies marketing and selling CBD products (from hemp) have exploded in recent years. This action by the FDA carries both positive information plus disturbing self-serving consequences. On the positive side of FDA's actions, it addresses false advertising, inconsistent label information, and little or no lab testing, and aims to get potentially unsafe questionable products off the market. Many of these CBD organizations are falling short of distributing quality products. For example, the amount of actual CBD in milligrams or percentage claimed on the label of many CBD product packages may fail to be substantiated during testing. In addition, many CBD organizations are making false claims concerning the health benefits of their products, for example that they cure cancer or multiple sclerosis. Finally, the lack of testing or inadequate testing may allow products to appear on the market place that contain heavy metals, chemical toxins, and biological contaminants (eg, insect legs).
The disturbing self-serving consequences of this FDA news release centers around the published content that comes from FDA's recent approval of Epidiolex (GW Pharmaceuticals, Great Britain). Epidiolex is a pure extract of CBD from Cannabis sativa. The CBD it contains does not come from the hemp plant. Many of the warnings in the FDA news release emanate from the package insert from Epidiolex. Warnings such as hepatocellular injury, somnolence and sedation, and suicidal behavior and ideation are primarily the result of Epidiolex being combined with other antiseizure medications such as valproate and clobazam. Valproate has a black box warning for hepatotoxicity. Somnolence and sedation are listed in the precautions section of clobazam. These antiseizure medications have a long history of side effects and other issues often resulting in the need to discontinue the medication. For the FDA to say this applies to all CBD products (cannabis and hemp derived) is short-sighted, incomplete, and ludicrous. We might surmise this action by the FDA is further proof that the federal government will continue for the foreseeable future to outlaw and ban all cannabis products coming from the legal cannabis industry in favor of a cannabis-derived product coming from deep-pocketed pharmaceutical industry lobbyists.
Sherri Tutkus
Let's not forget the patent on CBD the federal government was issued in 2003. Patent number 6,630,507 states cannabinoids have been found to have antioxidant properties that makes them "useful in the treatment and prophylaxis of wide variety of oxidation-associated diseases, such as ischemic, age-related, inflammatory, and autoimmune diseases. The cannabinoids are found to have particular application as neuroprotectants, for example in limiting neurological damage following ischemic insults, such as stroke and trauma, or in the treatment of neurodegenerative diseases, such as Alzheimer's disease, Parkinson's disease, and HIV dementia. [Nonintoxicating] cannabinoids, such as cannabidiol, are particularly advantageous to use because they avoid toxicity that is encountered with [intoxicating] cannabinoids at high doses useful in the method of the present invention."1
We must also look at the issues the FDA has had over the years with other pharmaceuticals it has approved. According to CNN, reporting on a study published in the Journal of the American Medical Association in 2017, between 2001 and 2010, "222 novel therapeutics were approved, and there were 123 postmarket safety events involving 71 products that required FDA action. Manufacturers needed to add 61 boxed warnings, also commonly called a black box warning, to call attention to serious or life-threatening risks."2
In my opinion as a cannabis nurse, patient, advocate, and clinician working with thousands of patients, CBD is generally recognized as safe when used as a phyto-botanical nutrient for optimal health and wellness and for managing symptoms, as other foods and nutrients are. CBD is an adaptogen and works on multiple organ systems and receptor signaling systems at the same time to bring about balance or homeostasis to the entire body. We've been consuming CBD for thousands of years in the form of hemp, as it was rich in the diets of the animals that we ate up until 1937, when hemp production was banned with the passing of the Marihuana Tax Act.
As nurses, we agree that CBD products need to be regulated. We believe companies need to be transparent with their testing and test for purity and potency including cannabinoid profiles, terpenes, residual solvents, contaminants, and heavy metals. However, to say that CBD is not GRAS is another misuse of power in an attempt to prevent the most important plant from helping us heal on multiple levels. In order to keep us all safe, we need to have experts in the industry regulate it, and cannabis nurses should be part of that regulatory process.
Bonnie Johnson
Regardless of personal opinion, the FDA news release will raise questions among consumers and health care practitioners (HCPs) alike. Cannabis practitioners must be prepared to answer questions regarding the release about safety concerns on CBD-containing products with evidence and confidence in the products they recommend. Unfortunately, other HCPs, especially primary care and family practice providers, may use the FDA announcement that CBD is not yet considered GRAS as a reason for their patients to stop treatment or to never start treatment with CBD-containing products. Yet, this highly conservative, poorly justified position of the FDA on GRAS status should not hinder cannabis practitioners from recommending CBD-only products to their clients. Instead, cannabis practitioners should establish strong professional relationships with other HCPs in order to protect the use of CBD as part of complementary treatment programs. To establish and maintain credible relationships with clients and HCPs, cannabis practitioners need to arm themselves with the evidence, including well-documented case studies, of the benefits of using CBD for specific desired outcomes, personal-professional policies on dosing and titration, and personal-professional standards of only recommending high-quality CBD products that adhere to FDA labeling guidelines both on package and on product webpages, online stores, and social media.