Spring 2020
Case Study: Medical Cannabis for Trauma Associated With Limb Separation
A holistic approach incorporating a variety of cannabis products improved quality of life for a trauma patient.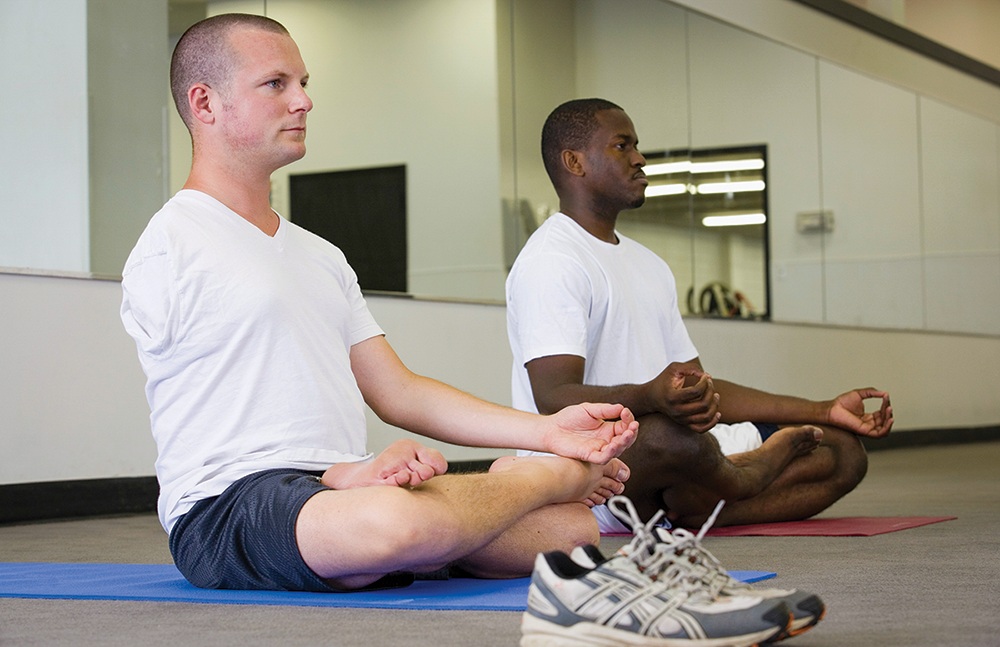 Patients who've suffered the trauma of limb separation almost always experience severe nerve pain, depression, and anxiety, and may have suicidal tendencies. Often they spend years taking opioids plus a plethora of other pharmaceuticals such as benzodiazepines, sedative hypnotics, antianxiety medications, antidepressants, and neuroleptic drugs. These pharmaceuticals may help in the short term, but quite often leave patients in a hopeless spiral of dependence and drug fog with adjunct suicidal thoughts, culminating with attempts to end their misery.
Case History
On April 14, 2010, a 43-year-old male experienced a life-changing trauma. While driving to work, he was struck head on by a concrete truck that crossed the center line of a four-lane street at approximately 50 MPH. The concrete truck drove up the hood of the patient's car, crashed through the windshield, and severed the patient's left arm at the shoulder. A good Samaritan stopped, picked up the remains of the arm, and fashioned a tourniquet using tree twigs and rags to stop the bleeding and saved the victim's life. The patient then spent six weeks in the hospital undergoing 10 surgeries. His arm could not be reattached, and since the day of the accident he's suffered from chronic phantom limb syndrome. He described his left arm as if it were still painfully attached to his shoulder. The sensation was as if his missing arm were still present and encased in a block of ice being severely and continuously squeezed in a vise. Extreme heat/cold exacerbated the quantity and intensity of the pain he felt. Fear, anxiety, and stress were constant. Approximately six weeks prior to the accident, the patient's father had died. Two months after the accident, his mother was diagnosed with stage 4 lung cancer and given six months to live. In addition, the patient's health insurance company was attempting to rescind its policy to avoid coverage for his medical bills totaling hundreds of thousands of dollars. The patient spiraled into a dark suicidal depression and attempted suicide several times. After his last attempt to end his life, he was readmitted to the hospital's inpatient psychiatric ward.
Case Presentation
The patient came to my dispensary during the winter of 2016 when he was 49 years old. A standard procedure for all my new patients was a comprehensive pharmacist/patient consultation. The patient filled out an intake form similar to a typical intake form that is used in a physician's office, providing information about his medical history, family medical history, nutritional evaluation, alcohol consumption, smoking habits, eating and exercise habits, general complaints, prescription medication history, symptoms, prior cannabis use, emergency contact information, disclosures, conditions, and liabilities. Over a period of time, the patient had been prescribed a number of pharmaceuticals that included a high dose of OxyContin, gabapentin, Abilify, Ativan, amitriptyline, Lyrica, Klonopin, Lamictal, Percocet, lidocaine and morphine patches, and over-the-counter Tylenol or ibuprofen as needed. The patient had also tried acupuncture with limited success and Bikram yoga with greater success for pain relief and depression.
Plan of Care
The patient was interested in cannabis- based medicine to address pain, anxiety, sleep issues, and depression, and he wanted to reduce the amount of prescription pharmaceuticals he was taking. He'd been experiencing hyperalgesia resulting in an exacerbation of pain with increasing opioid use. After our initial consultation, my care plan involved a daytime strategy for pain and anxiety and a nighttime strategy for pain and sleep. Cannabis dosing during the day included high sativa-based CBD and low THC full spectrum products in oral formulations (edibles, Rick Simpson Oil, and tinctures). The ratio of CBD:THC in these products were in the range of 5:1 to 10:1, with dosing of these products at an interval of three to four times a day. The strategy here was to help the patient keep ahead of the pain. Vape and combustion products in a 4:1 ratio were used for breakthrough pain. For daytime dosing, and over a period of adjustment to the intoxicating effects of THC, I wanted to keep the THC initially in a range of 18 mg to 24 mg, with the CBD at five to 10 times the amount of THC. In time, the range of THC increased to 42 mg to 60 mg with the accompanying five to 10 times amount of CBD. The nighttime strategy focused on helping the patient fall asleep and, most important, keeping the patient asleep. At bedtime, a combination of an indica vape product, two to three inhalations taken with 10 mg to 20 mg of an oral indica THC product generally provided the patient with a good night's sleep. The patient was instructed to keep the indica vape device standing upright in a coffee cup on his nightstand. This ensured a well-functioning vape device. If he woke in pain during the night, he was instructed to take one to two inhalations of the indica vape device. The patient was instructed not to use the vape device after 4 AM as this might cause him to wake up groggy. During the next nine to 12 months, the patient tried myriad cannabis products, including the following:
• THC/CBD Rick Simpson Oil—one-half to one drop (the size of one-half or one grain of rice) for daytime dosing;
• a variety of cannabis flower and vape products with varying CBD:THC ratios—one to two inhalations every four to six hours as needed for anxiety, depression, and breakthrough pain;
• a variety of edibles—indica, sativa, and hybrid, with varying ratios of CBD:THC;
• cannabis concentrates for inhalation; and
• a variety of tinctures—indica, sativa, and hybrid, with varying ratios of CBD:THC. These products were administered sublingually or applied to the inner buccal cheeks using an oral dropper. The dose based on the number of drops varied.
Outcome
Over the course of one year, with assistance from the patient's physician and this cannabis pharmacist, the combination of medical cannabis and Bikram yoga helped the patient greatly curtail many prescription medications. Opioids and benzodiazepines were eliminated during daytime hours. The patient's much-improved quality of life still included a high level of pain; however, the patient stated that he was better able to cope with such pain and not feel the same sense of disconnection and drug fog around family and friends as he did when taking significantly more benzodiazepines and opioid narcotics. The dark cloud of depression had been lifted. The return of a more continuous sleeping pattern and a greater sense of awareness contributed to his much-improved quality of life. The patient was better able to tolerate the increased pain that he often experienced during extreme changes of weather and barometric changes in the atmosphere. He tolerated all cannabis products well and had no untoward side effects to cannabis-based medicine.
Discussion
Medical cannabis appears to be a promising treatment for patients suffering severe trauma from phantom limb syndrome. The loss of a limb invariably presents a lifelong challenge on many physical and psychosocial levels. Treatment of phantom pain from the missing limb is the primary objective; however, common multimorbidity conditions such as depression, anxiety, persistent nerve pain, and insomnia—and the pharmaceuticals used to treat these conditions—often complicate patients' ability to achieve consistent improvement in their quality of life. Drug fog and disassociation are often complicating factors. Over several years, the patient achieved a significant and consistent improvement in his quality of life. Extensive training in Bikram yoga along with consistent access to quality medical-grade cannabis from a medical cannabis dispensary operated by a cannabis pharmacist proved invaluable to the successful outcome.
In cases such as these, no single treatment modality should be relied on for success. A varied holistic approach to the whole patient is needed. In this patient's case, it wasn't until a deep depression and several suicide attempts occurred that the patient spearheaded his own recovery plan and prompted an intervention starting with in-patient psych ward hospitalization combined with meaningful involvement from dedicated family and friends. Within a relatively short period of time, he once again was able to lead a productive and satisfactory life.
— Joseph Friedman, RPh, MBA, is a certified medical cannabis pharmacist practitioner, a former owner of a medical cannabis dispensary in Illinois, and a member of the board of directors of the International Society of Cannabis Pharmacists at https://cannabispharmacist.org/board-of-directors.
References
1. Katiyar AK, Agarwal H, Priyadarshini P, et al. Primary vs delayed primary closure in patients undergoing lower limb amputation following trauma: a randomized control study. Int Wound J. 2020;17(2):419-428.
2. Robinson LR, Czerniecki JM, Ehde DM, et al. Trial of amitriptyline for relief of pain in amputees: results of a randomized controlled study. Arch Phys Med Rehabil. 2004;85(1):1-6.
3. Harahap ZCS, Amin MM, Effendy E. Phantom pain limb: a case report in a soldier - theory and therapy. Open Access Maced J Med Sci. 2019;7(16):2691-2694.
4. Cristino L, Bisogno T, Di Marzo V. Cannabinoids and the expanded endocannabinoid system in neurological disorders. Nat Rev Neurol. 2020;16(1):9-29.

5. Davis B, Archambault C, Davis K, et al. A patient-centered approach to tapering opioids. J Fam Pract. 2019;68(10):548-556.
6. Yi P, Pryzbylkowski P. Opioid induced hyperalgesia. Pain Med. 2015;16 Suppl 1:S32-S36.
7. de Mello Schier AR, de Oliveira Ribeiro NP, Coutinho DS, et al. Antidepressant-like and anxiolytic-like effects of cannabidiol: a chemical compound of Cannabis sativa. CNS Neurol Disord Drug Targets. 2014;13(6):953-960.
8. Russo EB. Cannabinoids in the management of difficult to treat pain. Ther Clin Risk Manag. 2008;4(1):245-259.
9. Willens JS. Out of the opioid fog: a personal perspective. Pain Manag Nurs. 2006;7(3):79.
10. Cassel J. The need for pharmacists in the medical marijuana industry. Cannabis Law PA website. https://cannabislawpa.com/the-need-for-pharmacists-in-the-medical-marijuana-industry/. Published December 12, 2017.