Fall 2020
People: Longtime Activist Alice O'Leary Randall on the Future of the Medical Cannabis Industry
Cultivating a Course for Medical Cannabis Industry Growth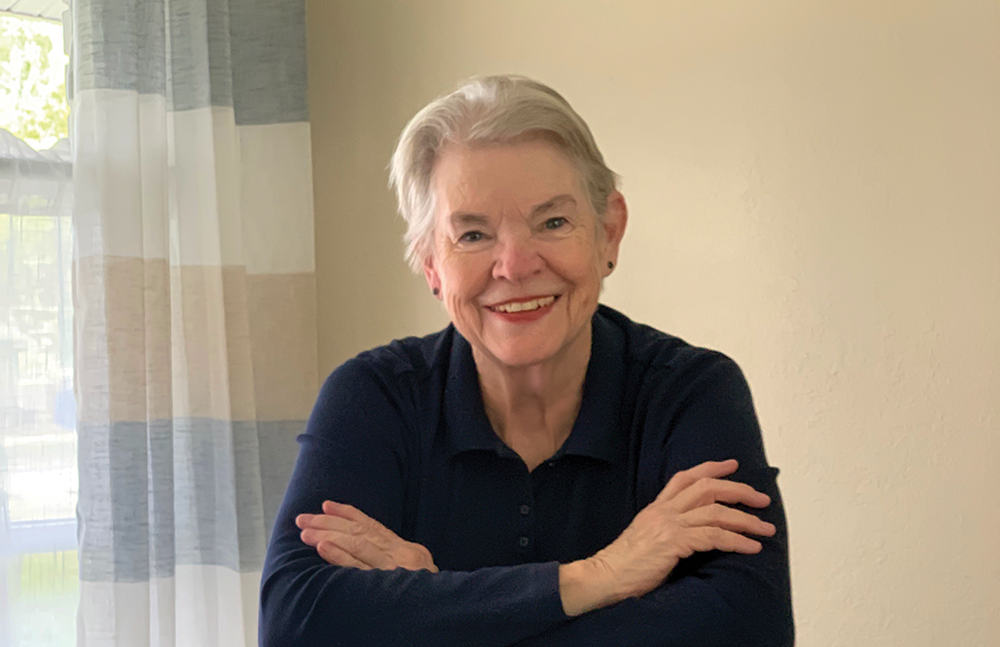 In the medical cannabis industry, a grower is considered someone who plants marijuana seeds, waters and fertilizes the crop, and produces a product designed for medical use. However, it also takes business development "growers" to nurture the industry and help it thrive and expand.
To some, it takes parties from all aspects of the industry to cultivate opportunities for expansion.
"The cannabis industry tent can be a big tent," says medical cannabis pioneer Alice O'Leary Randall. "The tent can include all the players, from the do-it-yourself practitioners to the regulators. The more people who study cannabis and the more talent we include under the tent, the better off the industry will be."
She sees the road forward in growing the medical cannabis specialty as one that includes multiple participants using their strengths to educate patients and clinical professionals as to the potential medical benefits of cannabis. She sees this helping with the recent uptick in acceptance.
"It's remarkable to see how quickly change is happening now," she says. "We've been plodding along for 40 years, but now it seems there's much that's happening overnight."
She attributes the "CBD phenomenon" as one way of growing the latest surge in acceptance of medical cannabis and as a possible introduction to the product's benefits.
"You can use CBD to get relief without getting high," she says. "Once CBD users see the benefits, THC doesn't look as frightening."
O'Leary Randall's multiaspect perspective comes from her years of involvement in the fight for patient access to medical cannabis. She and her late husband, Robert C. Randall, started a movement in the 1970s to promote the medical benefits of cannabis. At the time, they discovered that cannabis helped Randall manage his glaucoma, and the two eventually won a case against the US government that made him the first person to legally use medical cannabis. Together they founded the Alliance for Cannabis Therapeutics, the first nonprofit organization dedicated to resolving the medical marijuana issue, in 1980.
After her husband's sudden death in 2001, O'Leary Randall, who lives in Tampa, Florida, became a nurse and a grief counselor and eventually returned to cannabis activism. Today, she focuses her efforts on patient education. In addition to public speaking engagements and guest articles, she worked with Mary's Medicinals, where she established their publications program, creating Mary's Cannabis Primer, and founded Mary's Prime Time blog. She also coauthored Pain-Free with CBD, published by Rockridge Press.
O'Leary Randall believes education can play a major role in spurring growth within the medical cannabis industry. For example, the University of Maryland School of Pharmacy in 2019 launched the nation's first Master of Science in Medical Cannabis Science and Therapeutics. The purpose of the program is to provide students with knowledge needed to support patients and the medical cannabis industry, add to existing research in the field, and assist in the development of medical cannabis policy.
She also points to developments in cannabis chemistry that help advance the field. In 2019, Michigan's Lake Superior State University created the country's first degree program focused exclusively on cannabis chemistry. Course material focuses on organic chemistry and instrumental analysis.
These few university offerings are a good start, she says, but there's still a long way to go to reach large-scale formal education in medical cannabis.
"We're not seeing much headway when it comes to acceptance from clinicians and doctors," O'Leary Randall says. "Some are curious and might consider the creation of a subspecialty, but without formal education, I'm not sure how that will occur. Doctors train toward credentialing, but there are no credentials for a medical cannabis subspecialty."
One thing that could help advance education opportunities is the development of more knowledge of endogenous cannabinoids, or the endocannabinoid system. O'Leary Randall sees this as a gateway for clinicians looking for more scientific support for the use of medical cannabis. The endocannabinoid system, which plays an important role in central nervous system development, comprises cannabinoid receptors, endogenous cannabinoids, and the enzymes responsible for the synthesis and degradation of the endocannabinoids.
"The discovery of endogenous cannabinoids and the expansion of cannabis science help to uncover findings of the medical value of cannabis," she says. "Scientific knowledge solves the dilemma of how a plant can help so many different conditions, from glaucoma to nausea and seizures. It helps answer the question, 'How can one plant do all this?'"
Research and scientific studies on the benefits of medical cannabis could also play a role in the development of a subspecialty. However, one hurdle involves getting past the "gold standard" of scientific study.
"Cannabis doesn't lend itself well to the double-blind study that is used most often in medical research," she says. "You can find the benefits of cannabis without a double-blind study, but many clinicians don't see that."
Some progress is being made in the research arena, O'Leary Randall observes, with establishment of the Lambert Center for the Study of Medicinal Cannabis and Hemp at Thomas Jefferson University in Philadelphia. The center was founded to advance the scientific basis, research efforts, educational opportunities, positive social impact opportunities, and patient experience associated with the clinical use of cannabis-derived medicinal therapies.
Another path to growth O'Leary Randall sees for the medical cannabis industry is through associations. Data-driven research, such as that conducted by members of the American Chemical Society, is a good way to influence policy. With that, the society in 2015 established a cannabis chemistry subdivision to its division of chemical health and safety.
There's also the Society of Cannabis Clinicians, a nonprofit educational and scientific society of physicians and health care professionals dedicated to the education and research support of cannabis for medical use. Started as the as the California Cannabis Research Medical Group in 1999, this professional association of physicians provides opportunities for industry growth through the sharing of clinical evidence, the development of best practice standards, a review source for policies and research, and a place where clinicians can receive support for how to discuss cannabis treatment options with their patients.
O'Leary Randall has worked with the American Cannabis Nurses Association (ACNA) as a speaker and advocate for its efforts to advance excellence in cannabis nursing practice. As a nurse herself, she's contributed to and benefitted from the resources and sharing of experiences through this and other organizations. She recommends joining organizations such as these for the wealth of knowledge and support they provide.
"Clinicians in the medical cannabis field are trying to be recognized as credentialed, and one way to do that is through involvement in associations organized to support and promote the industry," she says. "Rather than try to work at growing the industry through academia, recognition can bubble up from the associations. Young medical professionals in particular will come up that way and then demand the education."
In addition to clinicians, O'Leary Randall believes dispensary operators could help grow the industry by working in conjunction with cannabis-related associations such as ACNA. The knowledge they could gain would help them develop better relationships with their clients.
"The dispensary is a place for patients to get more advice, and having a representative from ACNA in the dispensary would help draw in more patients," she says. "It would bring another level of expertise into the process."
She advocates having nurses in dispensaries, but sometimes finds a challenge from the facility operators who don't feel the need for another cannabis practitioner at the counter.
"Budtenders have thought of themselves as doctors, nurses, and pharmacists," she says. "I don't want to diminish their value but, in most cases, they're there to move product. It's good to bring in health care practitioners who know more about the effects of medical cannabis, including interactions with a patient's current standard drug regimen."
Including physicians within the dispensary world is an area where O'Leary Randall sees potential for advancement of the industry, but that possibility isn't without its own challenges. Current laws against physician-owned dispensaries keep doctors from opening their own dispensaries, where they could discuss drug interactions, provide medical consultations to patients, and collect data on patient use and reaction. There is some movement in that direction outside the United States, with the recent announcement of a company called THC Global spreading its business model of establishing clinical networks of medical cannabis–recommending physicians from Canada to Australia.
However, the idea of clinicians working side by side with dispensary owners and budtenders is more of a "someday" development in the United States. O'Leary Randall sees change happening in marketplace here in a less formal sense now. The medical profession is slow to adoption, and to develop a subspecialty, there needs to be a more direct, formal approach.
"It's like a large boat," she says. "It takes a focused effort to get it to turn more quickly."
— Kathy Hardy is a freelance writer based in Pottstown, Pennsylvania.