Fall 2019
Sports: The Role of Cannabis in Athletics
Athletes increasingly are curious or enthused about cannabis use, but what does it offer them?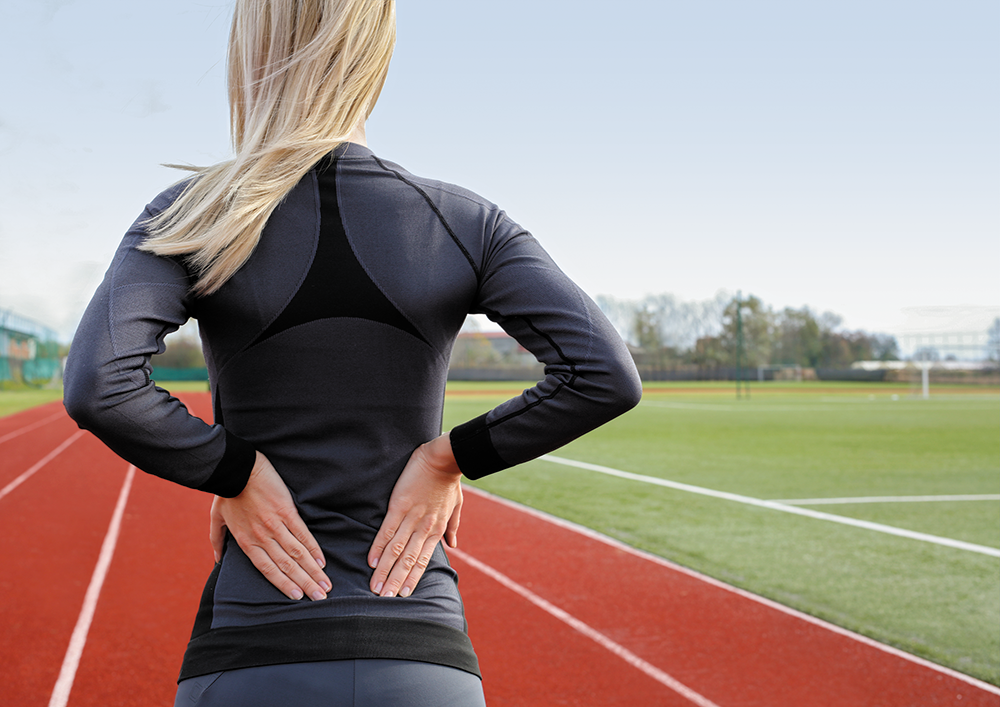 Expanding legalization across the United States has put cannabis in the media spotlight for a wide range of therapeutic uses. However, cannabis use by athletes, especially professional and competition athletes, has been controversial and is still prohibited in competition by antidoping regulations unless an exemption for therapeutic use is granted.
Numerous studies have been published on the medical applications of cannabis, but only a few pertain to use by athletes. And most of those studies address cannabis from a substance abuse perspective in the context of antidoping in competition.1 In 2017, cannabis use in athletics hit the headlines when the National Football League (NFL) announced it would be initiating research studies of cannabis for players' pain management. Since then, several high-profile current and former professional athletes have become outspoken proponents of cannabis, fueling interest and enthusiasm for new research in the medical and academic communities.
Jordan Tishler, MD, an instructor of medicine at Harvard Medical School; an internal medicine specialist in Cambridge, Massachusetts; and president of the Association of Cannabis Specialists, sees a steady and increasing use of cannabis by athletes in his medical practice. "Overall, under the right circumstances, cannabis can be very helpful to athletes." He has recommended cannabis for athletes, primarily for pain relief. "Cannabis can be used to help either with the workout or in postworkout recovery," Tishler notes. For workout sessions, it can decrease pain and allow longer sessions, as well as increase both workout focus and enjoyment. For postworkout recovery, it can decrease pain and stiffness, he says.
Most published research supporting cannabis for pain relief involved patients with chronic noncancer pain from a variety of medical conditions such as fibromyalgia, traumatic injury, and low back/neck pain. Conclusions regarding the effectiveness of cannabis for athletes are derived primarily from studies of medical patients. Cannabis as an alternative to opioids for pain relief is of particular interest and was specifically mentioned by the NFL as one reason behind new cannabis research initiatives. In a 2017 survey of almost 3,000 medical cannabis patients who used opioids and other pain medications, an overwhelming majority of patients reported that cannabis relieved pain as well as opioids and other pain medications did, but without undesirable side effects. More than 80% of those surveyed strongly agreed that cannabis alone was more effective than taking it with opioid and nonopioid pain medications; 97% were able to reduce the amount of opioids taken for pain relief.2 Although anecdotal reports from cannabis users suggest potential effectiveness for pain relief, scientific research has not yet definitively demonstrated that cannabis can be an effective replacement for opioids for pain relief.
Published results of a survey of athletes confirm that pain relief is a primary motivator for cannabis use. Joanna Zeiger, MS, PhD, founder and CEO of Canna Research Group and an Olympian and former World Champion triathlete, is a cannabis epidemiologist whose most recent research focused on the use of cannabis by athletes. She and her colleagues recently completed The Athlete Pain, Exercise, and Cannabis Experience (PEACE) Survey to characterize cannabis use in active athletes and determine positive and adverse effects of cannabis use.3 "We found that 26% of the 1,161 athletes surveyed used cannabis within the past two weeks of taking the survey," Zeiger says. The majority of those using cannabis did so to manage pain and improve sleep. "The top three benefits reported were improving sleep (71%), reducing pain (69%), and calming down (58%)," she adds.
In The Athlete PEACE Survey, 19% of the surveyed athletes indicated that they thought that cannabis improves their athletic performance, Zeiger says.3 However, research does not support cannabis' role as a performance enhancer. A 2017 systematic review of 15 studies of the effects of cannabis on exercise and sports found no positive effects on aerobic or strength performance.4 A second systematic review published in 2018 also found no evidence supporting the use of cannabis as a performance-enhancing drug for athletes.5
"It is important to understand that cannabis is not a performance-enhancing drug," Tishler emphasizes. "If peak speed or strength is required, cannabis will degrade performance," he adds, noting that cannabis is not intended for use in competitions. Cannabis can also negatively affect judgment, he says, and should not be used prior to engaging in high-risk exercise, such as street running or cycling, rock climbing, skiing, or skydiving, for example.
The perception that cannabis improves athletic performance may be a result of pain relief; athletes in chronic pain who experience substantial pain relief with cannabis use may perceive the subsequent ability to train more as improved performance. In The Athlete PEACE Survey, 61% of the participants indicated they have chronic pain. Despite this high level of chronic pain, the current cannabis users trained at a much higher than average frequency.3 "About 63% were exercising five to seven days per week, and 71% were exercising six to 15 hours per week—numbers that far exceed the recommended 150 minutes per week," Zeiger says, noting this level of physical activity in athletes with chronic pain is "impressive."
Although cannabis may contribute to pain relief and improved sleep for athletes, its use may also cause adverse side effects. Zeiger and her colleagues found that the most commonly reported negative effects in athletes using cannabis were increased appetite (24%), anxiety (21%), and difficulty concentrating (17%).3 Other studies showed that in some cases, adverse effects associated with cannabis use immediately before a workout or sport caused exercisers to stop the exercise session. These included loss of coordination, decreased reaction time, and shorter time to muscle fatigue.4
In addition, Tishler points out that most amateur and professional sports associations still prohibit cannabis use. "Cannabis use may be career ending for these athletes," he warns. However, the prohibition of cannabis use in competing athletes is under reconsideration, given its increasing therapeutic applications for pain relief.
Future research is expected to be vigorous and focus on additional benefits for athletes. After positive anecdotal reports from retired professional athletes with postconcussion syndrome and initial research on traumatic brain injury, cannabis is now being studied as a treatment for sports-related concussion and its neurological side effects.
For additional information on cannabis research and athletes, Zeiger recommends following Athletes for Care (www.athletesforcare.org/research), an organization that's spearheading excellent work in various areas of cannabis research. And Tishler recommends joining or following the Association of Cannabis Specialists (www.cannabis-specialists.org), which establishes evidence-based clinical best practices and educates patients, cannabis clinicians, referring clinicians, and lawmakers about cannabis medicine.
— Jennifer Van Pelt, MA, is a health care researcher and freelance writer in the Lancaster, Pennsylvania, area.
References
1. Brisola-Santos MB, Gallinaro JG, Gil F, et al. Prevalence and correlates of cannabis use among athletes — a systematic review. Am J Addict. 2016;25(7):518-528.
2. Reiman A, Welty M, Solomon P. Cannabis as a substitute for opioid-based pain medication: patient self-report. Cannabis Cannabinoid Res. 2017;2(1):160-166.
3. Zeiger JS, Silvers WS, Fleegler EM, Zeiger RS. Cannabis use in active athletes: behaviors related to subjective effects. PLoS One. 2019;14(6):e0218998.
4. Kennedy MC. Cannabis: exercise performance and sport. A systematic review. J Sci Med Sport. 2017;20(9):825-829.
5. Ware MA, Jensen D, Barrette A, Vernec A, Derman W. Cannabis and the health and performance of the elite athlete. Clin J Sport Med. 2018;28(5):480-484.